Commitment to a Great Workplace
Mullen prides itself on hiring and training the best-qualified, hardest working crew in the field. Led by a team of mentors and industry leaders, our employees enjoy the benefits of a unique work environment and the results of an employee development focus.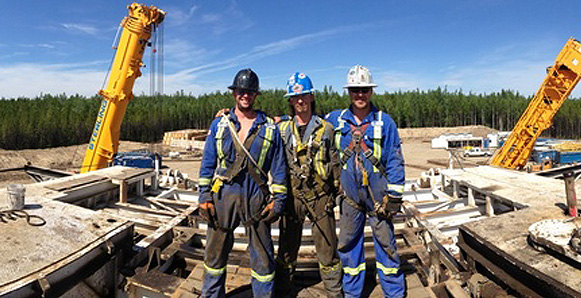 The backbone of our industry is the people behind the machines, the desks and the shop floor. At Mullen, we strive to provide the safest work environment, strong corporate philosophies and values, and development programs to suit everyone.
Mullen Oilfield Services Jobs offer:
Competitive Pay Rates
Complete Benefit Package
Employee Family Assistance Program
Career Opportunities and Development
Comprehensive Training and Education Programs
The Opportunity to work for a company that is an industry leader in technology
A Quality Work Environment
Current Opportunities
Mullen is always on the lookout for exceptional people ready to put their skills to work.
Contact our nearest terminal for information on job opportunities.
Visit our Students and New Graduates page for information on working in the oil and gas services industry and what it takes to make it in the big leagues.