Commitment to Safety
As leaders in the oilfield service industry today and tomorrow, Mullen Oilfield's commitment to health, safety and impact on the environment goes beyond the industry standard. Our leadership team has identified and implement innovative safety protocols and measurement tools, which guide our "Driven to Zero" mantra.
Driving to Zero is a focus on zero injuries, zero accidents, and zero impact on the environment. It's a pledge and long-term commitment to our employees, partners and the Earth, and one that we live by each and every day.
How We Do This
Our Driving to Zero thinking stems from our founding Journey Management Pillars and safe operation protocols. Thorough training and knowledge is a paramount strategy for our team. Each employee goes through rigorous safety training to meet our requirements. Furthermore, corporate process is monitored and constantly evaluated, eliminating shortcuts and potential workplace hazards. Rest assured, when working with Mullen Oilfield, you're in good hands.
Our Partnerships
We are members or partners with the following organizations.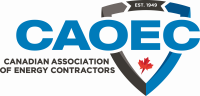 Canadian Association of Energy Contractors (CAOEC)